How to sew a zipper (Attach a zipper. Tips when sewing to a bag or pouch.)
Today's DIY tutorial:How to sew a zipper on a bag. (How to install a zipper in a pouch.) The zipper to be used this time is the most common "metal zipper." A metal zipper is made of a metal element (also known as "zipper teeth.")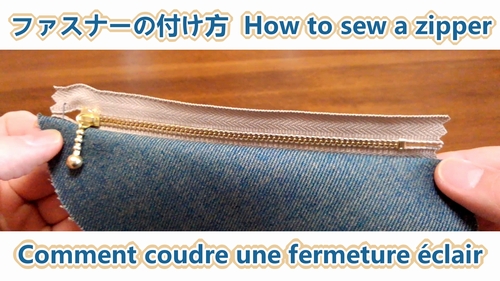 I will explain such a zipper pouch with lining as an example.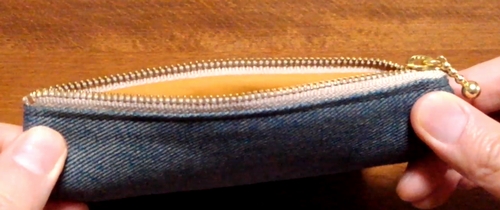 1. Sew the exterior fabric and zipper with right side together. (the front sides of the fabric lined up with each other.) When sewing, use a needle to hold the zipper in place to prevent it from shifting. This will make it easier to sew.
When sewing a zipper with a sewing machine, change the presser to "zipper presser foot (zipper foot)". The "slider" of the zipper is troublesome when attaching the zipper. If you sew and it gets in the way, move it to an appropriate position which is easy to sew and sew it.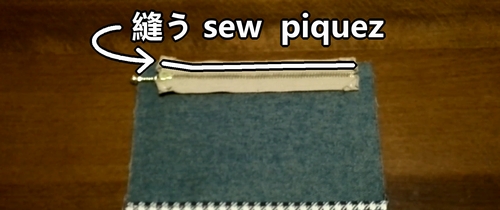 2. Sew between the two lines on the tape part of the zipper. (If you look closely, you can see that the direction of the texture of the tape part has changed.)
3. Specifically, sew about 6mm from the edge of the zipper.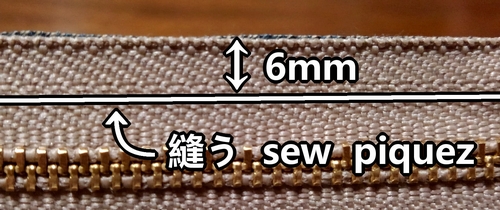 4. Then sew the exterior and lining with right side together.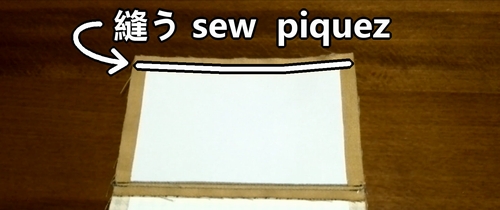 5. The position of sewing is just a little inside the first sewn line. (This way, the first line sewn doesn't appear in the front, so it looks good when it finishes.)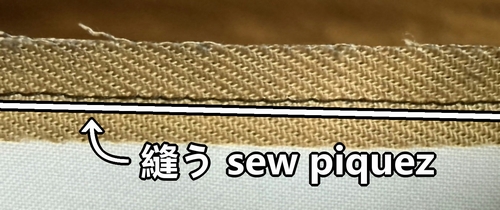 6. Now you have the zipper on one side. If you do the same on the other side, the fabric will attach to both sides of the zipper. (The further steps will change according to what you make, so this is it for this time.)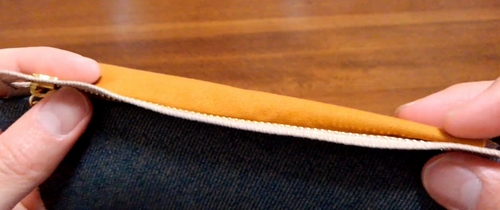 Following is the video for how-to.
---