How to attach a fusible interfacing
Today's handcraft topic is "How to attach a fusible interfacing".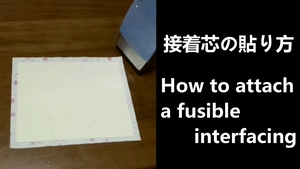 In general, attach a interfacing. Like this…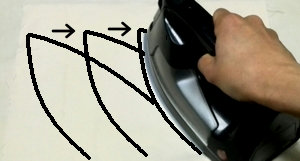 As for me, fabric is wrinkled and end up coming off. Change the way.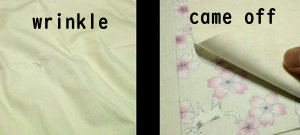 How to
※Notice:This method my own way. You can try at your own risk.
1. Get the wrinkles ironed out. Remove some lint.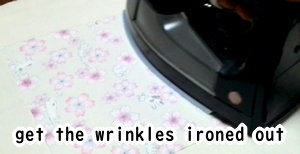 2. Lay the fusible side down on top of the fabric. Then lay a press cloth on top of the interfacing.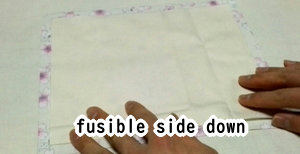 3. Firstly, smooth the press cloth with iron. (Iron settings, follow the package instructions of interfacing.) Weigh "Get wrinkles out of press cloth" more heavily than "Adhesion".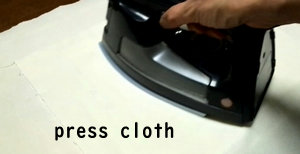 4. Next, "Adhesion". A llittle rise the iron, slide slowly. Attach heat to the entire of fabrics evenly. Just put the iron on the fabrics. Fabric is wrinkled and off.
I have a gut feeling that put the iron on the fabrics 50% of iron weight.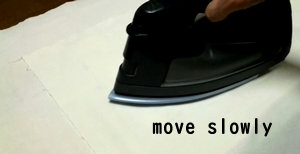 5. When the temperature of fabrics came up, just put the iron on the fabrics. Adhere fast. Iron the fabrics from various directions for uniform heating.
Don't put your weight on the iron, apply mild pressure.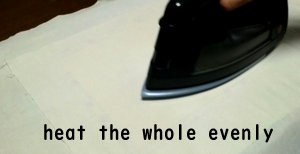 6. Let the fabrics cool to room temperature.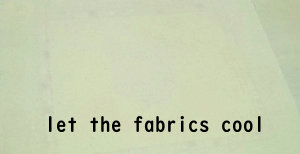 7. When the fabrics is cooled, remove the press cloth. Check if there is anything wrong (wrinkles, peeling). It's done.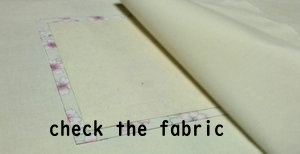 Making movie is the following.
---