How to sew the children's triangular kerchief
Today's handcrafted goods is "children's triangular kerchief".
Materials
Fabric for triangular kerchief, about 50cm wide by about 32cm long. (Seam allowances are included)

Elastic braid is 8cm long.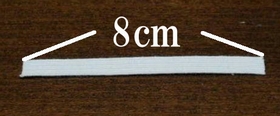 Finish the raw edge
1. Fold and press the edges of fabric (1cm).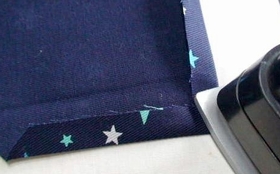 When making creases, it is recommended to use an sewing ruler for iron. The folds are neat and the finish is nicely.
2. Unfold the creases, and cut off extra cloth.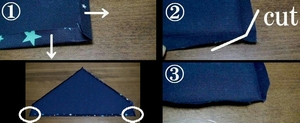 3. Then fold and press again, and sew the edges.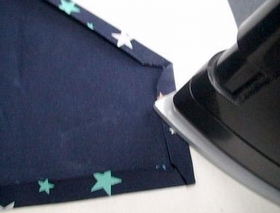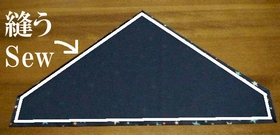 4. Cut off extra seams.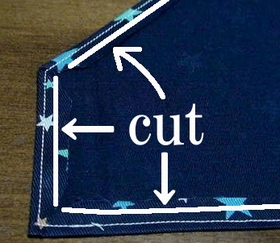 Make triangular kerchief
1. Fold the three sides of fabric (1cm). Then stitch the edges.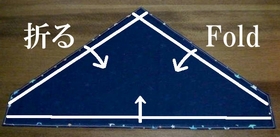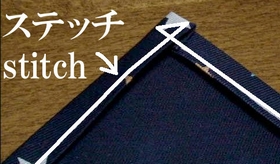 2. Sew the side seams and elastic braid together. It's done.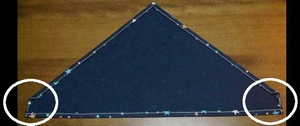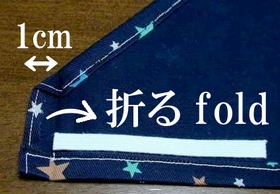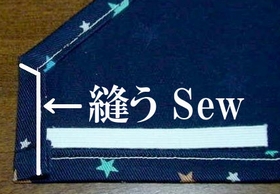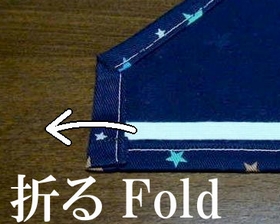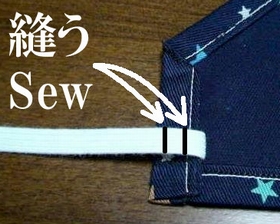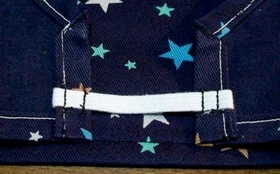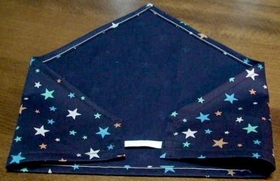 Making movie is the following.
---