Today's handcrafted goods is "small loom ".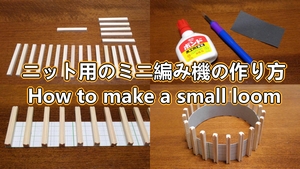 Materials
Cardboard, about 2.5cm by 30.6cm. (glue are included)

Thin wood sticks, about 4mm by 4cm are 22 pieces.

Tools are engraving knife, glue and sandpaper.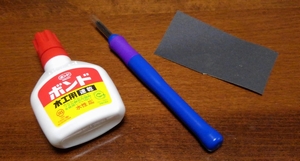 Make loom
1. Carve groove in wood sticks. (For ease of use.)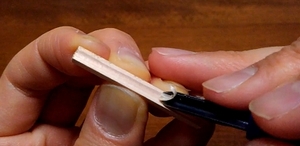 2. Make wood sticks smooth with sandpaper. (For ease of knitting.)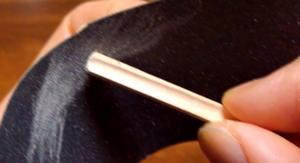 3. Paste the wood sticks in the cardboard. (equal intervals)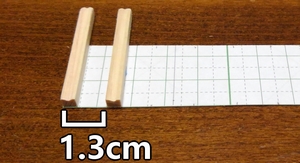 4. Make a loop by gluing each end. It's done.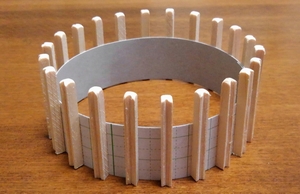 Making movie is the following.
---